Bosenberg Landscape Architecture is a comprehensive landscape architectural firm specializing in residential, corporate and municipal landscape site planning and design since 1989; providing services to individuals, private developers, state agencies, corporations, and institutions. Our approach to landscape architecture is one of developing solutions with natural and man-made surroundings. The firm seeks harmony not only in landscape design but also in its responsiveness to the aspiration and requirements of our clients.
Members of our staff are LEED-AP (Leadership in Energy and Environmental Design Accredited Professionals), a certification designated by the United States Green Building Council. Our firm incorporates sustainable design principles into our projects when possible and strives to use 'Green Building Principals' in all of our projects.
Past commissions vary in scale from an intimate rooftop garden to large-scale master plans, with the same attention to quality and detail devoted to all projects, regardless of size. Collaboration with architects, engineers, and other design professionals helps to ensure a consistently high caliber project. Commissioned projects range in locations from New Jersey, Pennsylvania, Virginia, Massachusetts, and Maine.
The firm has been recognized by the New Jersey Chapter of American Society of Landscape Architects (NJASLA) for outstanding professional achievement and has been highlighted in several publications, including New Jersey Countryside magazine.
Jim Mazzucco is a Licensed Landscape Architect in the State of New Jersey and Connecticut, working in the industry since 1992. Jim has a vast knowledge of many types of multi-faceted projects and land use cases. Throughout his experience, he has provided expert design guidance for projects of various scales and complexities, from intimate residential gardens and complex and detailed green roof gardens to large scale commercial developments. His education began at an early age while working at his family's nursery and continued as he worked in the construction field while attending college. Jim is a graduate of the University of Georgia, School of Environmental Design where he received a bachelor's degree in Landscape Architecture. During his studies with the university, he was fortunate to be able to participate in the studies abroad program where he was immersed in the diverse culture, art, history, and historic landscapes of Western Europe. After joining the firm in 1992, he continues to broaden and refresh his educational knowledge through lectures and classes on the cutting edge of technology and green development.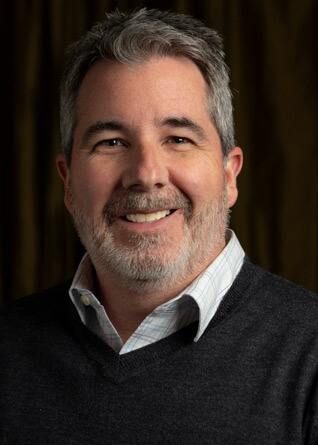 John Olivo is a licensed Landscape architect in New Jersey and began practicing in 2000. He holds a Bachelor of Science degree in Landscape Architecture from the School of Environmental and Biological Sciences (Cook College), Rutgers University. He has also been recognized by the United States Green Building Council, as a LEED accredited professional. John has collaborated on a wide range of projects applying a combination of innovative and traditional solutions to design and planning challenges. John's deep interests in art, natural systems, and design dovetail into the cradle of landscape architecture and its role in design. His experiences traveling abroad have allowed him to see how different cultures and communities address various design challenges; the same challenge can be solved in many ways. The interactions between art, science, and nature produce our culture; the ever-changing ecosystem that has shaped our past, present, and will shape our future. John knows that these interactions lead to constantly evolving possibilities for us to flourish as communities and individuals. The road to true sustainability begins with the individual. John sees landscape architecture as playing a vital role in the design collaborative that can mesh technical, ecological, aesthetic and logistical needs; creating holistic solutions that are equitable and sustainable for nearly any challenge. These ideals and adaptive methodologies guide John in the search for a better design. I do not think the measure of a civilization is how tall its buildings of concrete are, But rather how well its people have learned to relate to their environment and fellow man. ~ Sun Bear of the Chippewa Tribe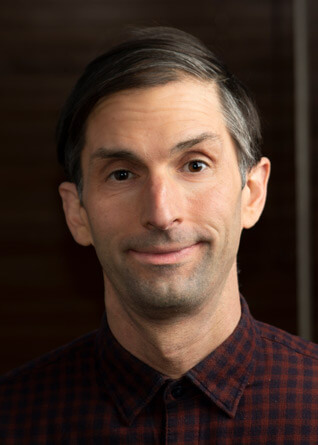 Nina Cron is a graduate of Rutgers University's School of Environmental and Biological Sciences (SEBS) Landscape Architecture Master's Degree Program. Throughout her college career, Nina worked with the Rutgers Green Team installing and maintaining demonstration gardens on Cook Campus where she gained knowledge about native plants, urban meadow design, and sustainable gardening techniques. Nina also completed internships with Princeton Hydro and Enviroscapes Inc. where she expanded her skill set by working on ecological restoration and stormwater management design projects.
While at Rutgers, Nina was nominated and received an NJASLA student merit award; and received a sustainable design award from the Rutgers Landscape Architecture Department for her master's thesis exploring naturalized flood management design utilizing wetland landscapes and public spaces.  Nina is passionate about sustainable design, stormwater management, and native plants.
Before joining the Bosenberg & Co. design team, Nina was a project coordinator with Rutgers University's Center for Urban Environmental Sustainability (CUES). She worked with a multidisciplinary team of planners, ecologists, and landscape architects to develop resilient environmental planning strategies for various landscape typologies. Nina believes that the function of every garden, no matter the scale, contributes to a unified and sustainable future in our shared ecosystems. She is currently working towards her Landscape Architecture licensure.